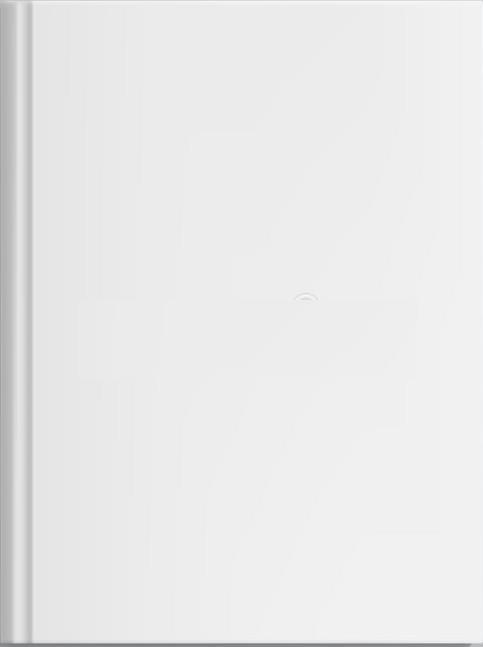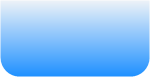 Menu

Aircraft And Military Development & Applications
38-Shenyang-J-11

Carrying both Russian and Chinese weapons, the J-11 is not the bird you want to see flying over your nation's skies. It is comparable to the US Air Force's F-15 and F-16. It's estimated there are about 250 J-11s built for the People's Liberation Army Air Force. First production of this jet was back in 1998.
It has a 30mm cannon for pinpoint accuracy, plus it can release free-fall cluster bombs if it feels like it. Cost: $30 Million per Jet.

The Shenyang J-11, with NATO reporting name Flanker B+, is a single-seat, twin-engine jet fighter, whose airframe is based on the Soviet-designed Sukhoi Su-27 air superiority fighter. It is currently manufactured by the Shenyang Aircraft Corporation. The People's Liberation Army Air Force of China is the sole operator of the aircraft.

Maiden flight: 1998 Length: 71.85 ft Wingspan: 48.26 ft Introduced: 1998 Types: Air superiority fighter · Multirole Air superiority fighter Engine type: Saturn AL-31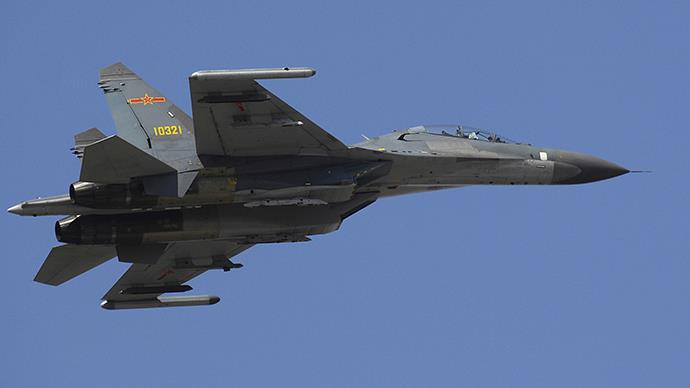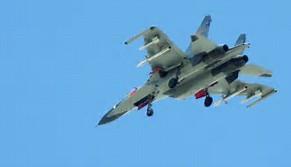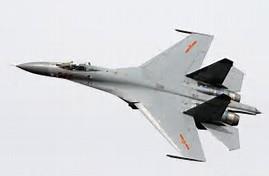 Chinese air force has been looking for a way to produce a counterpart to the fourth generation fighter jets, used by NATO countries. The first idea about developing a Soviet-like fighter emerged in late 70's when Shenyang factory combined a light fighter design of the Soviet MiG-19 with a British Rolls-Royce Spey 512 engine. This project was known as the J-11, but eventually failed. However this idea was resurrected two decades later.

In the 1990s China signed an agreement with Russia, that allowed to build 200 Su-27SK aircraft from Russian-supplied kits. Production of the J-11 began in 1998. It made its maiden flight during the same year. However co-production of the basic J-11 was halted after around 100 aircraft were built. Later Chinese produces their indigenous version of this aircraft.

The J-11 is a twin-engine, single-seat air superiority fighter, based on the Sukhoi Su-27's design. It has a Western reporting name Flanker B+. At the time of its introduction it was a fairly respectable fighter jet with Russian engines and weaponry. It was a noteworthy adversary to US-made aircraft, such as Lockheed Martin F-16 Fighting Falcon or Boeing F/A-18 Hornet.

So far, there are 253 aircraft of various versions built and the production keeps on going. Produced in the Shenyang Aircraft Corporation in Northern China, all of the Shenyang J-11 aircraft, including the J-11A, J-11B, J-11BS, J-11D, J-15, and J-16 versions are used solely by Chinese People's Liberation Army Air Force. It has never been exported.

The first 100 Shenyang J-11 aircraft were fitted with Russian-made Lyulka Saturn AL-31 engines. However, the later versions, namely J-11B and J-16 use Chinese-built Woshan WS-10A "Taihang" turbofans.

Performance of the basic version of this aircraft, the Shenyang J-11, is very similar to Sukhoi Su-27, not only because of an almost identical design, but also because of the equipment. This version employs Russian equipment like NIIP Tikhomirov N001V radar and armament including Gryazev-Shipunov GSh-30-1 autocannon and Vympel NPO missiles.

-11A is basically the same aircraft as J-11, the only difference being in improved equipment. This version is equipped with a different electronic flight instrument system; J-11B is an indigenous Chinese version, fitted with locally-built radar, avionics and weapons. Some sources report that up to 90% of components are indigenous. It also has some upgrades to the airframe. Existence of this aircraft was confirmed in 2007; J-11BS, a two-seat version of the J-11B. Essentially it is a combat-capable trainer aircraft, similar to the Russian Su-27UB. The first prototype was revealed in 2007; J-11D, an improved version of the J-11B, fitted with AESA radar and upgraded WS-10 engine. Other improvements include new cockpit, more radar absorbent materials, two additional hardpoints, in-flight refueling probe, new electronic warfare systems; J-15 is a carrierborne version, equipped with Chinese-equipment and weaponry. The aircraft is nicknamed the Flying Shark for a good reason - it is faster than its predecessor, with the top speed of 2 940 km/h and higher service ceiling; J-16 is the latest model coming out of the Shenyang Aircraft Corporation. It is an advanced version of J-11, based on the Su-30MKK. This is a two-seat multi-role fighter. Its production began in 2012. The J-16 made its first flight in 201r. Currently Chinese air force has 24 of these aircrafts, with the order of a whole regiment.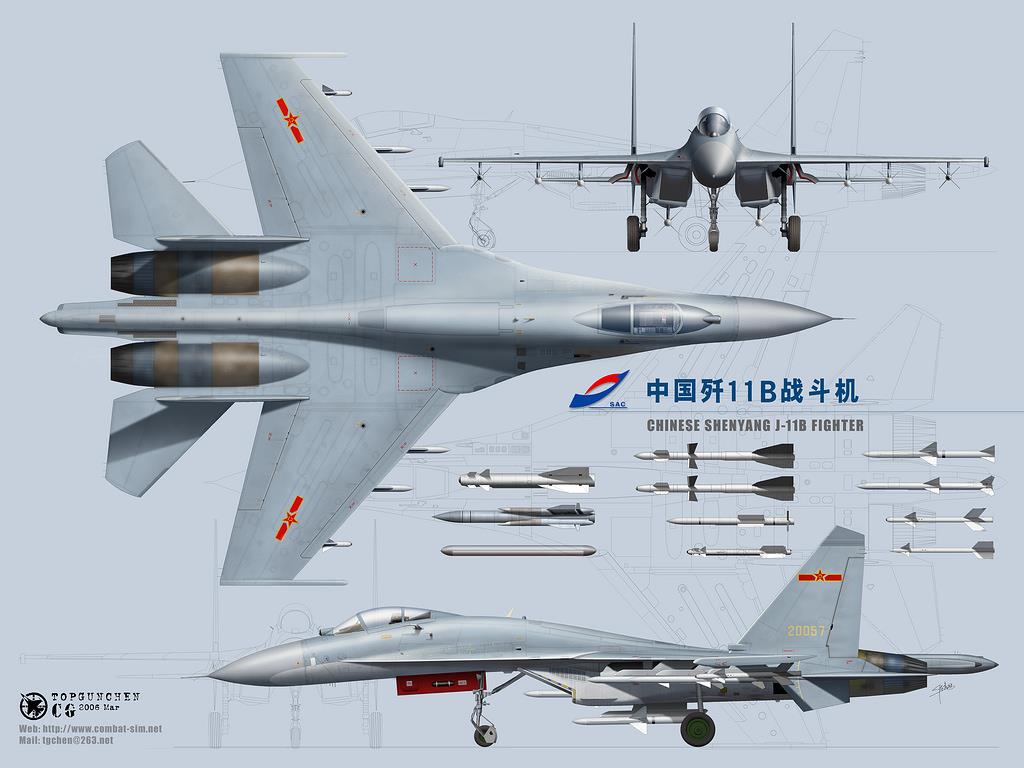 General Characteristics
Crew: 1
Length: 21.9 m (71 ft 10 in)
Wingspan: 14.70 m (48 ft 3 in)
Height: 5.92 m (19 ft 6 in)
Wing area: 62.04 m² (667.8 ft²)
Empty weight: 16,380 kg[39] (36,115 lb)
Loaded weight: 23,926 kg (52,747 lb)
Max. takeoff weight: 33,000 kg (73,000 lb)
Fuel capacity: 9,400 kg (20,724 lb) internally
Powerplant: 2 × Lyulka AL-31F or Woshan WS-10A "Taihang" turbofans
Dry thrust: 75.22 kN / 89.17 kN (16,910 lbf / 20,050 lbf) each
Thrust with afterburner: 123 kN / 132 kN (27,495 lbf / 29,700 lbf) each

Role: Air superiority fighter
Manufacturer: Shenyang Aircraft Corporation
First flight: 1998
Introduction: 1998
Status: Active service
Primary user: People's Liberation Army Air Force
Produced: 1998-present
Number built: 729+ (as of November 2017)
Unit cost: US$ 30 million
Developed from: Sukhoi Su-27
Developed into: Shenyang J-15
Shenyang J-16

Performance
Maximum speed: Mach 2.35 (2,500 km/h, 1,550 mph) at altitude
Range: 3,530 km (2,070 mi)
Service ceiling: 19,000 m (62,523 ft)
Rate of climb: 300 m/s[43] (60,000 ft/min)
Wing loading: 371.0 kg/m² (76 lb/ft²)
Thrust/weight:
Dry: 0.66
With afterburner: 1.07
G-limit: 9 g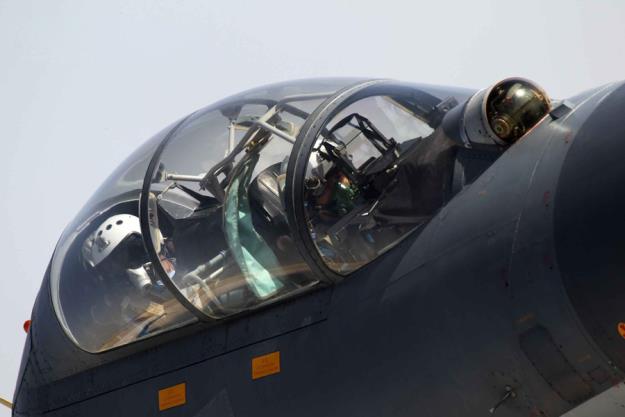 Armaments
Guns: 1× 30 mm (1.18 in) Gryazev-Shipunov GSh-30-1 cannon with 150r
Hardpoints: 10: 2 under fuselage, 2 under air ducts, 4 under wings, 2 on wingtips and provisions to carry combinations of:
Missiles:
PL-12
PL-9
PL-8
Vympel R-77
Vympel R-27
Vympel R-73
Rockets: Unguided rocket launcher
Bombs: Free-fall cluster bombs

Avionics
Fire-control radar: NIIP Tikhomirov N001VE Myech coherent pulse Doppler radar. J-11B to be equipped with AESA radar.
OEPS-27 electro-optic system
NSts-27 helmet-mounted sight (HMS)
Gardeniya ECM pods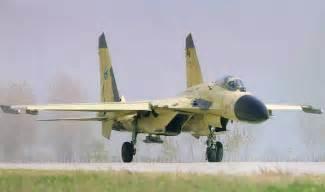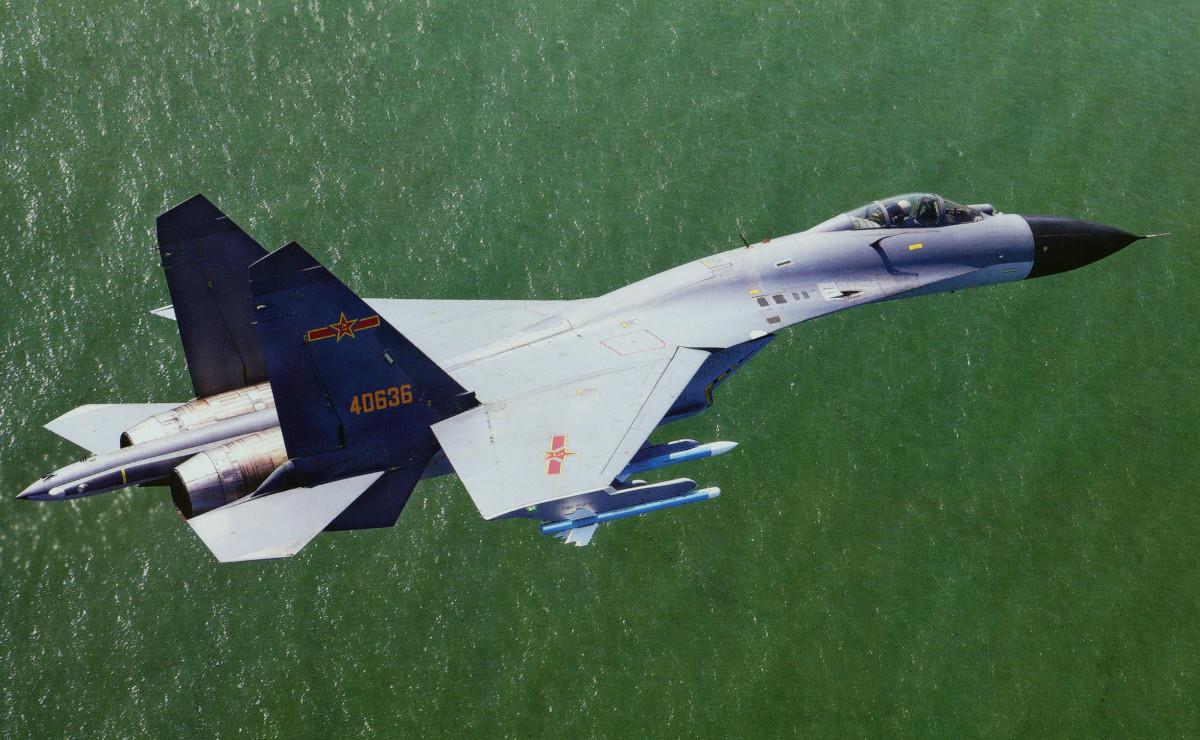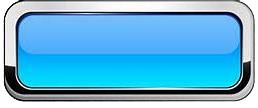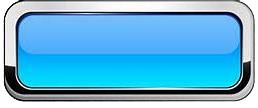 39-Tupolev-Tu-160-Blackjack


© Copyright Reserved - United Kingdom
Ideal Screen Composition 1024 x 768