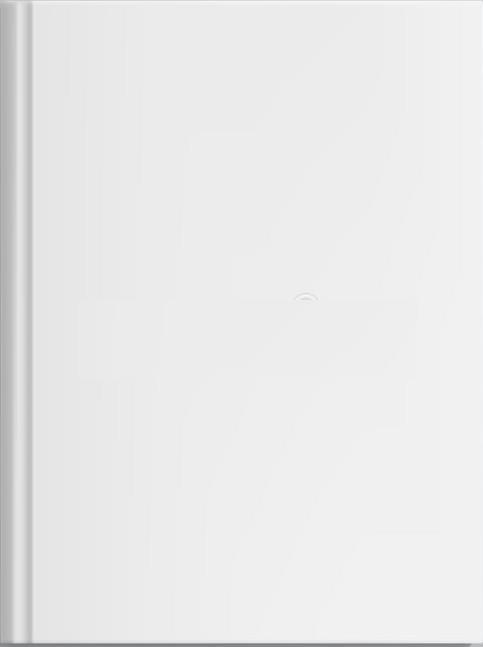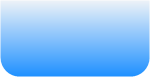 Menu

Aircraft And Military Development & Applications
37-Sukhoi Su-17 (Fitter)

The Sukhoi Su-17 is a Soviet variable-sweep wing fighter-bomber developed from the Sukhoi Su-7. It enjoyed a long career in Soviet, later Russian, service and was widely exported to Eastern Bloc, Arab air forces, Angola and Peru as the Su-20 and Su-22. It is the first variable-sweep wing of Russian/Soviet origin. The Su-17 set a number of world records.

Maiden flight: 02 Aug 1966 Length: 62.40 ft Wingspan: 32.84 ft Passengers: 1 Manufacturers: Sukhoi · Komsomolsk-on-Amur Aircraft Plant Engine types: Lyulka AL-21 · Turbojet

The Sukhoi Su-17 is a Soviet variable-sweep wing fighter-bomber developed from the Sukhoi Su-7. It enjoyed a long career in Soviet, later Russian, service and was widely exported to Eastern Bloc, Arab air forces, Angola and Peru as the Su-20 and Su-22. It is the first variable-sweep wing of Russian/Soviet origin. The Su-17 set a number of world records. The Mach 2-capable Sukhoi Su-17 "Fitter" was a further development of the successful Su-7 "Fitter-A" fighter/fighter-bomber family line detailed elsewhere on this site. The aircraft incorporated a partial variable geometry wing ("swing wing") system and improved upon the former's take-off and landing attributes as well as performance at the low-level as required of it during ground attack runs. The swing-wing element added to the aircraft's stability at low-speeds and altitudes while improving overall range and ordnance loads by featuring large-area fixed wing "gloves". Beyond its new wing arrangement, the Su-17 also differed from its Su-7 origins in that it featured a newly-designed canopy and nose assembly as well as an identifiable raised fuselage spine, giving the new aircraft a more stout appearance than the pencil-thin Fitter-A. The type served the Soviet Union well and was heavily exported to Warsaw Pact nations and trusted Third World allies alike. The Su-17 was developed into the export Su-20 and Su-22 Fitter models of varying avionics, engines and weapons. In all, some 2,867 Su-17/Su-20/Su-22 Fitters were produced with almost half of these made available to Soviet export customers. Over a dozen nations took delivery of the type, making it a staple fighter-bomber throughout the Cold War. Some air forces continue to fly the aircraft - nearly forty years after it was introduced.

The Su-17 was used in a few "one-off" developmental projects as well, these becoming the Su-17M-28 and the Su-17MKG. The Su-17M-28 was used in the testing of the AS-9 "Kyle" anti-radiation missile whilst the Su-17MKG became the development platform for the testing of the AS-10 "Karen" and AS-14 "Kedge" air-to-surface missiles. Both aircraft platforms would lend themselves well into expanding the lethality of the Su-17 Fitter line as a whole, particularly in its ability to acquire and destroy ground-based targets with a good level of success.
Standard armament (Su-17M4) was a pair of 30mm Nudel'man-Rikhter NR-30 series cannons (80 rounds of ammunition to a gun). The Fitter was given twelve total hardpoints (in later production models) for which to affix a variety of air-to-air and air-to-ground stores (two underwing hardpoints were reserved for self-defense air-to-air missiles while four hardpoints were positioned along the underfuselage sides and three hardpoints were given to each underside wing glove area). In the air-to-ground role, the Fitter was cleared to carry AS-7 "Kerry", AS-10 "Karen", AS-11 "Kilter", AS-12 "Kegler" and the AS-14 "Kedge" air-to-surface missiles as well as conventional drop bombs, laser-guided/electro-optical bombs, napalm, drag chute bombs, cluster bombs, gun pods (GSh UPK-23 and the traversable GSh SPPU-22)) and rocket pods. The Fitter was cleared to carry the AA-2 "Atoll", AA-8 "Aphid" and AA-11 "Archer" air-to-air missiles (mainly in a self-defense role). External armament was limited to 8,820lbs.
The Su-17 was unofficially known as the "Martlet" (or "Strizh" in Russian).

Two Sukhoi Fitters of Libyan origin were shot down by US Navy Grumman F-14 Tomcats in the much publicized Gulf of Sidra incident (August 19th, 1981).

The USAF could lay claim to at least six Sukhoi Fitters during the 1991 Gulf War.

General Characteristics
Crew: 1
Length: 19.02 m (62 ft 5 in)
Wingspan:
With wings spread: 13.68 m (44 ft 11 in)
With wings swept: 10.02 m (32 ft 10 in)
Height: 5.12 m (16 ft 10 in)
Wing area:
With wings spread: 38.5 m² (414 ft²)
With wings swept: 34.5 m² (370 ft²)
Empty weight: 12,160 kg (26,810 lb)
Loaded weight: 16,400 kg (36,155 lb)
Max. takeoff weight: 19,430 kg (42,835 lb)
Fuel capacity: 3,770 kg (8,310 lb)
Powerplant: 1 × Lyulka AL-21F-3 afterburning turbojet
Dry thrust: 76.4 kN (17,185 lbf)
Thrust with afterburner: 109.8 kN (24,675 lbf)

Role: Fighter-bomber
National origin: Soviet Union
Manufacturer: Sukhoi
First flight: 2 August 1966
Introduction: 1970
Status: In service
Primary users: Syrian Air Force
Polish Air Force
Peruvian Air Force
Vietnam People's Air Force
Produced: 1969-1990
Number built: 2,867
Developed from: Sukhoi Su-7
Performance
Maximum speed:
At sea level: Mach 1.13 (1,400 km/h; 870 mph)
At altitude: Mach 1.51 (1,860 km/h; 1,156 mph)
Combat range: 1,150 km (715 mi; 620 nmi) in hi-lo-hi attack with 2,000 kg (4,400 lb) warload
Ferry range: 2,300 km (1,430 mi; 1,240 nmi)
Service ceiling: 14,200 m (46,590 ft)
Rate of climb: 230 m/s (45,275 ft/min)
Wing loading: 443 kg/m² (90.77 lb/ft²)
Thrust/weight: 0.68
Maximum g-load: 7 g

Armaments
Guns:
2 × 30 mm Nudelman-Rikhter NR-30 autocannons (80 rounds per gun, 160 rounds total)
UPK-23 or SPPU-22 gun pods for 2 × Gryazev-Shipunov GSh-23L autocannons
Hardpoints: 12 hardpoints with a capacity of up to 4,000 kg (8,800 lb) of stores and provisions to carry combinations of:
Missiles:
Air-to-air missiles:
K-13
R-60
R-73
Air-to-surface missiles:
Kh-23 Grom
Kh-25ML
Kh-29L/T/D
Anti-radiation missiles:
Kh-58
Kh-27PS
Kh-28
Bombs: drop bombs, laser-guided bombs, electro-optical bombs, napalm bombs, drag chute bombs and cluster bombs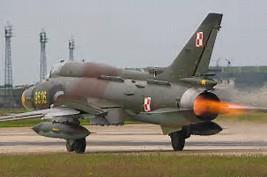 36-North-American-A-5-Vigilante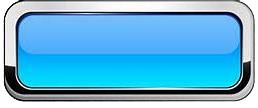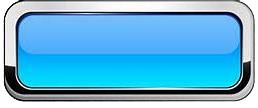 © Copyright Reserved - United Kingdom
Ideal Screen Composition 1024 x 768