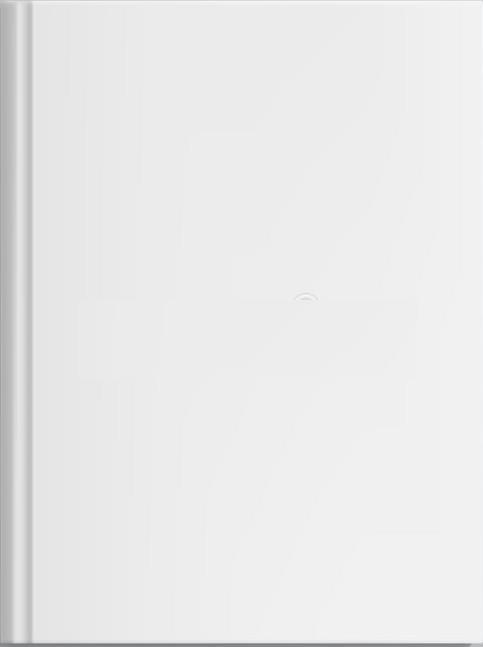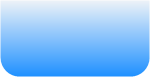 Menu
Aircraft And Military Development & Applications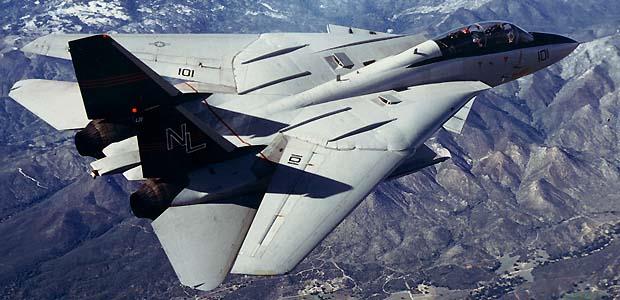 21-Grumman F-14A Tomcat

The Grumman F-14 Tomcat is an American supersonic, air defence, intercept, strike and reconnaissance aircraft."
twin-engine, two-seat, variable-sweep wing fighter aircraft. The Tomcat was developed for the United States Navy's Naval Fighter Experimental program after the collapse of the F-111B project. The F-14 was the first of the American teen-series fighters, which were designed incorporating air combat experience against MiG fighters during the Vietnam War.

Maximum speed: 2,485 km/h (1,544 mph) Maiden flight: 21 Dec 1970 Length: 62.76 ft Wingspan: 64.14 ft Cruising speed: 926.98 km/h (576 mph) Retired: 22 Sep 2006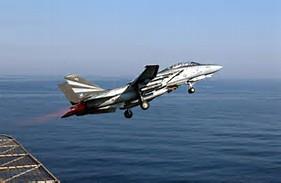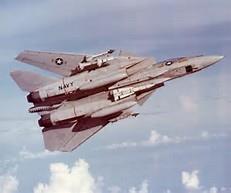 The variable-sweep wing and the twin almost upright tail fins of the F-14 Tomcat give the aircraft its distinctive appearance. The variable sweep wings are set at 20° for take-off, loitering and landing and automatically change to a maximum sweep of 68°, which reduces drag for high subsonic to supersonic speeds. The wings are swept at 75° for aircraft carrier stowage.
The F-14 Tomcat was the US Navy's carrier-based two-seat air defence, intercept, strike and reconnaissance aircraft. The aircraft was developed by Northrop Grumman to replace the F-4 Phantom fighter and entered service with the US Navy in 1972.

In 1987, the F-14B, with an upgraded engine, went into production. Further upgrades in the radar, avionics and missile capability resulted in the F-14D Super Tomcat which first flew in 1988. The US Navy operated 338 F-14 aircraft of all three variants, but the aircraft was replaced by the F/A-18E/F Super Hornet. In July 2006, the F-14 made its last carrier launch and, on 22 September 2006, the US Navy officially retired the F-14 Tomcat. The F-14 is currently in service with Iran Air Force.

Tomcat Weapons
The F-14 is armed with a General Electric Vulcan M61A-1 20mm gun with 675 rounds of ammunition, which is mounted internally in the forward section of the fuselage on the port side.

The aircraft has eight hardpoints for carrying ordnance, four on the fuselage, and two each side under the fixed section of the wings. The aircraft can carry the short, medium and long-range air-to-air missiles AIM-9, AIM-7 and AIM-54, and air-to-ground ordnance including the Rockeye bomb and CBU cluster bombs. The Raytheon AIM-7 Sparrow is a medium-range radar-guided air-to-air missile with range of 45km. Lockheed Martin / Raytheon AIM-9 Sidewinder is a short-range air-to-air missile with range of 8km. Raytheon AIM-54 Phoenix is a long-range air-to-air missile with range of 150km. The F-14 can carry up to six Phoenix missiles and is capable of firing the missiles almost simultaneously at six different targets.

The F-14D can carry four joint direct attack munitions (JDAM). The first operational deployment of a precision-guided JDAM from an F-14 was in March 2003.

In 1995, the US Navy installed the Lockheed Martin LANTIRN precision strike navigation and targeting pod on the F-14. The LANTIRN targeting pod includes a dual field of view FLIR and a laser designator / rangefinder. The navigation pod also contains a FLIR and terrain-following radar. A Lockheed Martin infrared search and track system is installed in a sensor pod under the nose. The F-14 is armed with a General Electric Vulcan M61A-1 20mm gun.

Sensors
The F-14D is equipped with a Raytheon AN/APG-71 digital multimode radar, which provides non-cooperative target identification, and incorporates low sidelobe techniques and enhanced frequency agility.

Countermeasures
The aircraft is equipped with the BAE Systems Integrated Defense Solutions (formerly Tracor) and Lockheed Martin AN/ALE-39 and AN/ALE-29 chaff, flare and decoy dispensers. The Super Tomcat has a Raytheon AN/ALR-67(V)4 radar warning system and BAE Systems Information & Electronic Warfare Systems (IEWS) (formerly Sanders) AN/ALQ-126 jammer.
Engines
The F-14B and the F-14D have two General Electric F110-GE-400 turbofan engines rated at 72kN and 120kN with afterburn. There are five internal fuel tanks that carry 9,000l and are located in the fixed section and the outer section of the wings and in the rear section of the fuselage between the engines.
General Characteristics
Crew: 2 (Pilot and Radar Intercept Officer)
Length: 62 ft 9 in (19.1 m)
Wingspan: Spread: 64 ft (19.55 m)
Swept: 38 ft (11.58 m)
Height: 16 ft (4.88 m)
Wing area: 565 ft² basic, 1008 ft² effective (54.5 m² basic, 93.6 m² effective)
Airfoil: NACA 64A209.65 mod root, 64A208.91 mod tip
Empty weight: 43,735 lb (19,838 kg)
Loaded weight: 61,000 lb (27,700 kg)
Max. takeoff weight: 74,350 lb (33,720 kg)
Maximum fuel capacity: 16,200 lb (7,350 kg) internal; 20,000 lb (9,070 kg) with 2x 267 gal
(1,010 L) external tanks
Powerplant: 2 × General Electric F110-GE-400 afterburning turbofans Dry thrust: 16,610 lbf
(73.9 kN) each
Thrust with afterburner: 28,200 lbf (134 kN) each


Role: Interceptor, air superiority and multirole combat aircraft
National origin: United States
Manufacturer: Grumman Aerospace Corporation
First flight: 21 December 1970
Introduction: 22 September 1974
Retired: 22 September 2006 (United States Navy)
Status: In service with the Islamic Republic of Iran Air Force
Primary users: United States Navy (historical)
Imperial Iranian Air Force (historical)
Islamic Republic of Iran Air Force
Produced: 1969-1991
Number built: 712
Unit cost: US$38 million (1998)

Performance
Maximum speed: Mach 2.34 (1,544 mph, 2,485 km/h) at high altitude
Combat radius: 500 nmi (575 mi, 926 km)
Ferry range: 1,600 nmi (1,840 mi, 2,960 km)
Service ceiling: 50,000+ ft (15,200 m)
Rate of climb: >45,000 ft/min (229 m/s)
Wing loading: 96 lb/ft² (468.7 kg/m²)
Thrust/weight: 0.88 (1.0 with loaded weight & 50% internal fuel)

Armaments
Guns: 1× 20 mm (0.787 in) M61A1 Vulcan 6-barreled Gatling cannon, with 675 rounds
Hardpoints: 10 total: 6× under-fuselage, 2× under nacelles and 2× on wing gloves with a capacity of 14,500 lb (6,600 kg) of ordnance and fuel tanks
Missiles:Air-to-air missiles: AIM-54 Phoenix, AIM-7 Sparrow, AIM-9 Sidewinder, MIM-23 Hawk(IRIAF)
Loading configurations: 2× AIM-9 + 6× AIM-54 (Rarely used due to weight stress on airframe)
2× AIM-9 + 2× AIM-54 + 3× AIM-7 (Most common load during Cold War era)
2× AIM-9 + 4× AIM-54 + 2× AIM-7
2× AIM-9 + 6× AIM-7
4× AIM-9 + 4× AIM-54
4× AIM-9 + 4× AIM-7
Bombs:JDAM precision-guided munition (PGMs)
Paveway series of laser-guided bombs
Mk 80 series of unguided iron bombs
Mk 20 Rockeye II

Others: Tactical Airborne Reconnaissance Pod System (TARPS)
LANTIRN targeting pod
2× 267 US gal (1,010 l; 222 imp gal) drop tanks for extended range/loitering time


Avionics
Hughes AN/APG-71 radar
AN/ASN-130 Inertial navigation system, Infra-red search and track, TCS
Remotely Operated Video Enhanced Receiver (ROVER) upgrade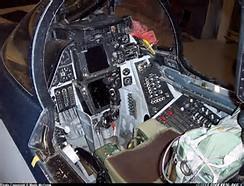 F-14 cockpit
Catseye night-vision goggles have been installed in the F-14 since 1996 and are supplied by BAE Systems. The F-14D front cockpit is equipped with a head-up display and two multifunction flat-screen displays. The rear cockpit for the radar intercept officer is equipped with a display that presents fused data from the AN/APG-71 radar and from the suite of aircraft sensors.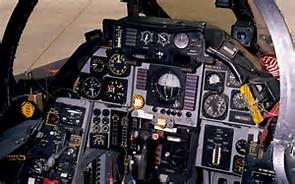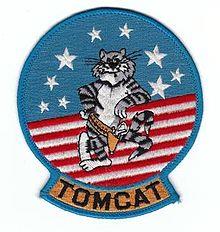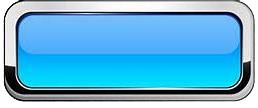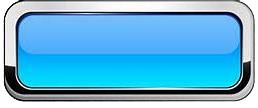 22-Convair-F-106-Delta-Dart



© Copyright Reserved - United Kingdom
Ideal Screen Composition 1024 x 768