---
2020
Time
Date
Date
Time
QuickTime, (QT) for more reliability due to YT Code changing.
Alternative Option: Universal MX player from: Google Play and Video 5 HTML
STATUS
If you have problems with playing
QT Videos, try downloading, directly QT from the link on the right.
>>>>>
OK
Problem Resolving
Major Problem
Please Note: The Paragon Publications Site is best viewed using Microsoft Internet Browsers for text /frame/picture layout other browsers may re-organise webpages causing an overlap of text/frames/pictures etc.
Copyright ©2010-20 Nigel Wilcox
-
United Kingdom
Much Appreciated!
Research & Development
Site Maintenance
SITE NAME : The Paragon Publications Site Addresses: http://paragon.myvnc.com
NOTICE - Video Player
Site
Contact Information:



Click









---
---

1st entry - Read up the page

Dev. Links Resolving
A Publication Under Development
Dev. Major Problem

Some supporters have requested for indication of what part is being updated as they wish to observe the process during their 'Virus lockdown', as well as to continue their research. Updates will be ongoing and some major updates will also be evident within the coins section, this is being worked on currently and will take a few weeks to complete... Contact me via email if you wish to contribute info/research that others may find useful, your contributions are always welcome...
The Website is up and running, as one can see - work commenced on the Metal Detecting publication
Check Archive for previous Maintenance Entries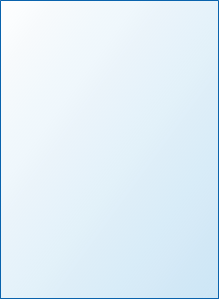 Commencing with Anglo-Saxon Coins, slow and progressing during 'virus lockdown'

Metal Detecting & Archaeology has now been cosmetically updated as one can now see, the menu are more up to date and more responsive.
Metal Detecting & Archaeology - The next phase in addition to some of the completed changes and updates, will be to further add or expand on the content of some of the topics, this will be an on-going process and will be listed on the right to keep you informed - The major work has now been completed all links have also been checked and some updated, however there maybe some links unintentionally overlooked or missed (I may have been tired when working in the early hours) - Please let me know if you find one...much appreciated.

Topics Currently Updating:

Lots of work and time now concluded - the Car Diaries, have taken on a newer look concerning the way they were originally portrayed. They are more uniform to each other and to the general theme of a book or manual, they are easier to read (visually anyway), - new updates are added as and when.... delays due to Covid-19. A new good excuse for being non- productive in the content division....;)