---
2020
Time
Date
Date
Time
QuickTime, (QT) for more reliability due to YT Code changing.
Alternative Option: MP4 Universal MX player from: Google Play and Video 5 HTML
STATUS
If you have problems with playing QT Videos, try downloading, directly QT from the link on the right.
>>>>>
OK
Major Problem
Copyright ©2010-20 Nigel Wilcox
-
United Kingdom
Much Appreciated!
Research & Development
Site Maintenance
SITE NAME : The Paragon Publications Site Addresses: http://paragon.myvnc.com
NOTICE - Video Player
Site
Contact Information:



Click








---
---

1st entry - Read up the page

Dev. Links Resolving
A Publication Under Development
Dev. Major Problem
Check Archive for previous Maintenance Entries

Topics Currently Updating:
Further items and articles are added to the site on a regular basis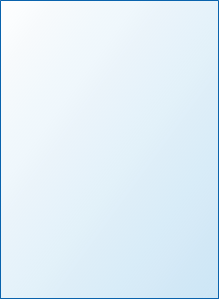 All of the site is now up and running with 'all' links repaired where identified - also some added content to Space Publication - Conventional Aircraft, some pages repaired in Metal Detecting Roman section livery
A few problems have arisen concerning some links within the Space Publication, nothing too serious, more of an inconvenience. This is mainly down to either incompatibility issues or software Video platforms being discontinued by Adobe manufacturer's platforms - problems currently between Microsoft edge and Adobe video playback. Microsoft have acknowledged Adobe Notice and excluded from Edge newer updates. Across the board, alternatives are now being sought before official deadline beginning of 2021 comes into force.
Space Publication -
Monitoring
Metal Detecting
Monitoring


Please Note: Microsoft Edge was given notice and discontinuation of some Adobe Video Platforms, therefore some videos will not display under new updates of the newer Edge Browser, as Edge has excluded this videoplayer however Firefox Browsers are still currently displaying without problems - Discontinuation of this video format will be effective from 2021

30.07.20

All the links have now been rectified as far as we are aware, this has been time consuming to say the least. The original problem was down to a Microsoft update 2014 and yes, caused some problems with videos and caused chaos with links within the websites. Microsoft have acknowledged their problem and have 'hopefully put it right'. Perhaps quality control should be considered before update release? One does not hold one's breath.....

Work has commenced on correcting some broken links on the Metal Detecting Publication general 'Finds' section and 'Metal Detecting Finds' section, one or two of the sub-titles have changed, making the section more identifiable ... these broken links will continue to be corrected as and when found and has been identified to proving a problem in selection... All feedback is always welcome. Email link above.
New entries in BMW Z3 Diary, New updates in Space Publication, Correcting some Links in Metal Detecting
Mark email: Metal Detecting Publication